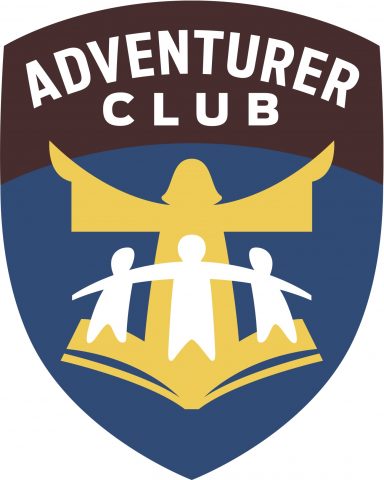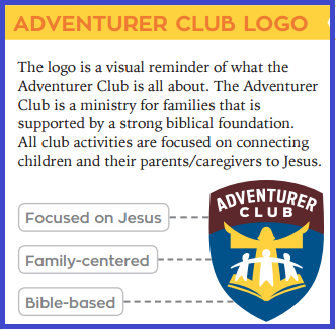 "The Adventurer Club provides home and church programs for parents with 6-to-9-year-old children. It is designed to stimulate the children's curiosity and includes age-specific activities that involve both parents and child in recreational activities, simple crafts, appreciation of God's creation, and other activities that are of interest to that age. All is carried out with a spiritual focus, setting the stage for participation in the church as a Pathfinder."
 - Paraphrased from the Seventh-day Adventist Church Manual, 19th Edition, pgs. 107-108
ADVENTURER PLEDGE AND LAW
Adventurer Pledge
Because Jesus loves me, I will always do my best.
Adventurer Law
Jesus can help me to:
Be obedient
Be pure
Be true
Be kind
Be respectful
Be attentive
Be helpful
Be cheerful
Be thoughtful
Be reverent
Taken from the North American Division Adventurer website: http://www.adventurer-club.org/the-club/pledge-and-law